Today I'm celebrating my 50th post with


one of my favorite subjects: zoos!!!

I've been to some really nice zoos. The first zoo I ever went to was the National Zoo in Washington, D.C. My favorite animals were the elephants and the cheetahs.


Next, I went to a smaller zoo, the Natural Bridge Zoo. They had lots of farm animals and llamas and alpacas roaming around. But truthfully, the habitats could have been better.


Next, I went to the Virginia Zoo in Norfolk Virginia. I remember the elephant demonstration the most.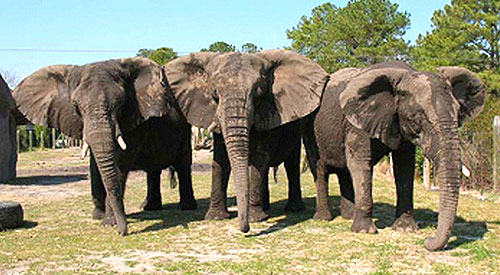 Riverbanks Zoo is the zoo I live closest to, and the one I've been to the most. I have some videos of it posted on this blog. I've met the director and top zookeeper, Satch Krantz, who has worked there since the opening in 1974. He's done a great job adding new animals and exhibits. We're lucky to have Riverbanks in South Carolina. Everyone should visit it and join.


Recently I visited the North Carolina Zoo. It was very huge, and I like the buffalo and the chimps. They are getting ready to open"Watani," a huge new elephant and rhino exhibit.


And while I was on a trip to New York City, we stopped at the Central Park Zoo. It was small, but it had red pandas, and it was in a really cool setting surrounded by tall buildings.

Zoos are great. They are fun to visit. They teach us about nature and animals and help save endangered animals. Help me celebrate my 50th post by going to the zoo. What zoos have you been to?